NOTE Gnome Shell only includes the desktop enviorment and does not include a window manager. This comes in handy for Distros such as Ubuntu which uses its own window manager. See Gnome
Gnome Shell is the graphical shell of the Gnome desktop environment, holding that title since version 3. Gnome Shell departs from the traditional desktop, featuring a "Activities Overview" from where users can manage windows, workspaces, and launch apps. Its functionality can be expanded by installing Extensions. This can be done using the Gnome Shell Extensions site.
History
Gnome Shell was developed in response to critics of the Gnome project who accused developers of making little progress, leading to a stagnant and ageing desktop. Gnome 3.0 was the first version of Gnome to include Gnome Shell by default.
Components
Gnome shell no longer includes a window manager. See Gnome.
Design
Gnome shell comprises of the following design components: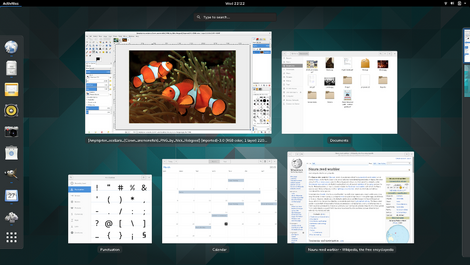 Top Bar
System Status area
Activities overview
Dash
Window Picker
Application Picker
Search
Notification and Calendar Tray
Application Switcher
Indicators Tray
Reception
Gnome shell has been criticized by many for being too radical, and for abandoning the traditional desktop layout. On the other hand, Gnome Shell has improved significantly over the years, and has proven itself to be a full-featured desktop.
Which Should I Choose? Gnome V.S. Gnome Shell
While Gnome and Gnome Shell are mostly the same there are some extremly IMPORTANT differences:
Gnome Shell does not include a window manager Gnome includes Mutter 
Gnome Shell allows extensions from the Gnome Shell Extensions Website while in Gnome to get a similar experince you would need to install a special package
Gnome Shell has an Activities menu while Gnome does not
Adoption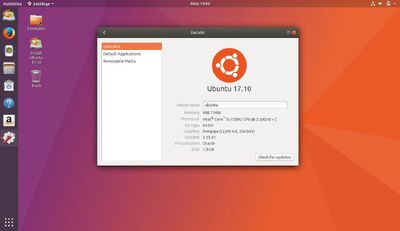 Gnome shell is the default desktop environment in the following distributions:
External Links