This Article has been Tagged for Export

It has exceeded the length of time alloted by the defunct banner and should be moved to the Linux Mausoleum . This article was tagged on 18:13, July 21, 2016 (UTC)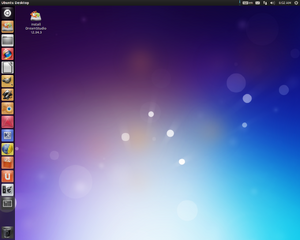 DreamStudio is an Ubuntu-based distribution containing tools to create stunning graphics, captivating videos, inspiring music, and professional websites. Some of the included and pre-configured applications include Cinelerra (a powerful non-linear video editor), Ardour (a professional digital audio workstation), CinePaint (a tool for motion picture frame-by-frame retouching), Blender (a 3D graphics application), Inkscape (a vector graphics editor), Synfig Studio (a vector-based 2D animation software), Kompozer (a complete web authoring system), and many others.
Discontinued
Community content is available under
CC-BY-SA
unless otherwise noted.